Burlington, IA Auto Repair
Roberts Tire Center
Get expert auto service and affordable tires at Roberts Tire Center of Burlington, IA. They offer complete repairs on cars, trailers, and RVs. Choose from their huge selection of new and used tires, including brands like Firestone and BF Goodrich.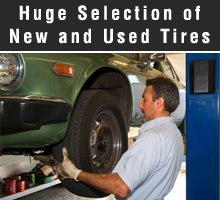 Service for all types of vehicles:
Air conditioning repair
Brake service
Used tire sales
Contact Roberts Tire Center today at 319-753-6586 for all of your Burlington, IA auto repair needs.
Hours of Business:
Monday – Friday: 7:30 AM to 5 PM
Saturday: 9 AM to 11 AM

Methods of Payment: